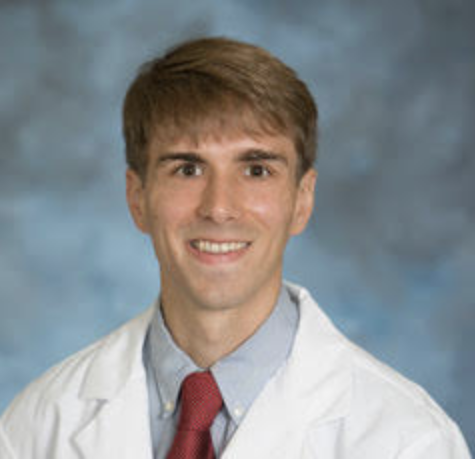 Date Feb 17, 2023
Congratulations to Benjamin Bates, MD, core faculty member at PETS, instructor in the Department of Medicine, Division of General Internal Medicine at Rutgers Robert Wood Johnson Medical School, and member of the Rutgers Cancer Prevention and Control Program, for receiving the Cancer Survivorship and Outcomes Center Pilot Award.
Dr. Bates received this award for his research on "Novel Cancer Therapies and The Changing Landscape of Cancer Survivorship: What is the Role for Primary Care During Cancer Treatment." Co-investigators on this project include Benjamin Crabtree, Ph.D, Shawna Hudson, Ph.D, and Denalee O'Malley, Ph.D.
The research project is described below:
While primary care is trained to provide preventative care and management of common comorbidities, unfamiliarity with the rapid advancement of novel cancer therapies and their adverse effects may deter primary care from being as actively involved in the care of survivors especially during active cancer treatment. This study seeks to better understand the role of primary care in the clinical care of cancer survivors during and soon after active cancer treatment. Specifically, this project uses a mixed methods framework to identify the characteristics and management of comorbidities among cancer survivors who receive their primary and cancer care within the RWJBarnabas Health and to describe primary care oncology communications and the role of primary care from the perspective of oncologists. The findings of this study will enable us to develop future studies that target clinical practices that are critical for the care of cancer survivors during and following cancer treatment.
The mission of the Cancer Survivorship and Outcomes Center within Rutgers Cancer Institute of New Jersey is to foster better care and resources to improve quality of life and enhance outcomes for cancer survivors in New Jersey.