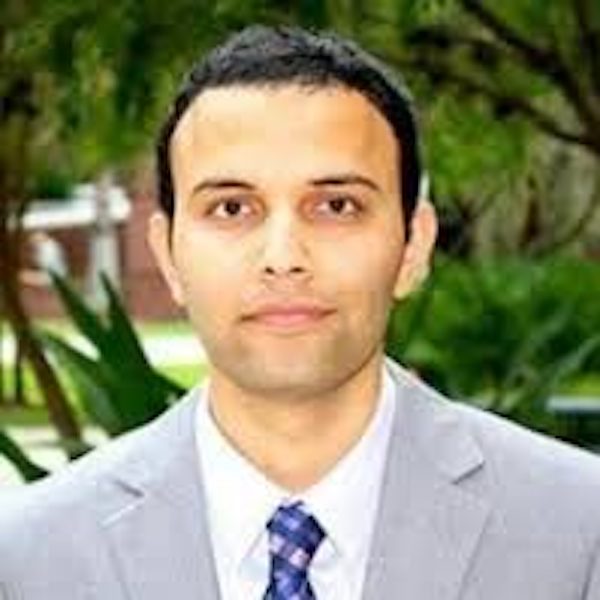 Date Mar 06, 2023
The project is backed by a nearly $3.5 million grant from the National Heart, Lung and Blood Institute
The National Institutes of Health has awarded Rutgers a $3.5 million grant to conduct a five-year study exploring the impact medications have on older adults with multiple medical conditions.
The goal of researchers from Rutgers Center for Pharmacoepidemiology and Treatment Science (PETS) is to provide patients with multiple chronic conditions, caregivers and health care providers with information needed to make informed treatment decisions.
"Unfortunately, most clinical trials of medications do not include patients with multimorbidity, which means that there is little data available about the risks and benefits of medications in this population," said Chintan Dave, assistant director at PETS and the principal investigator of the National Heart, Lung and Blood Institute grant-backed project. "This lack of information makes it difficult for health care providers to make informed decisions about treating patients with multiple medical conditions."
Multimorbidity is a common issue for older adults, according to researchers. In the U.S., more than two thirds of adults over the age of 65 have multiple chronic conditions, which can lead to higher health care costs and increased risk of negative health outcomes, including death.
"With over 36 million older adults in the U.S. affected by multimorbidity, this is a pressing issue that requires immediate attention," said Dave, who also is a core faculty member of the Rutgers Institute for Health, Health Care Policy and Aging Research (IFH) and an assistant professor with Rutgers Ernest Mario School of Pharmacy.
Dave and his colleagues will use data from more than 23 million patients to learn how having multiple conditions affects the benefits and risks of medications, representing the first effort to systematically evaluate the impact of multimorbidity on medication related outcomes. Specifically, researchers will examine medication use and outcomes in three highly prevalent chronic conditions: Type 2 diabetes, atrial fibrillation and atherosclerotic cardiovascular disease.
Coinvestigators involved in the study include Brian Strom, the chancellor of Rutgers Biomedical and Health Sciences; Tobias Gerhard, interim director of IFH and director of PETS; Jason Roy, a professor of biostatistics and chair of the Department of Biostatistics and Epidemiology at the Rutgers School of Public Health; Soko Setoguchi, a core faculty member at PETS and IFH, professor of medicine at Rutgers Robert Wood Johnson Medical School and professor of epidemiology at Rutgers School of Public Health; and Melissa Wei, an assistant professor of medicine in residence at the David Geffen School of Medicine at University of California, Los Angeles.
The grant was supported by the National Heart, Lung, And Blood Institute of the National Institutes of Health under Award Number R01HL163163. The content is solely the responsibility of the authors and does not necessarily represent the official views of the National Institutes of Health.