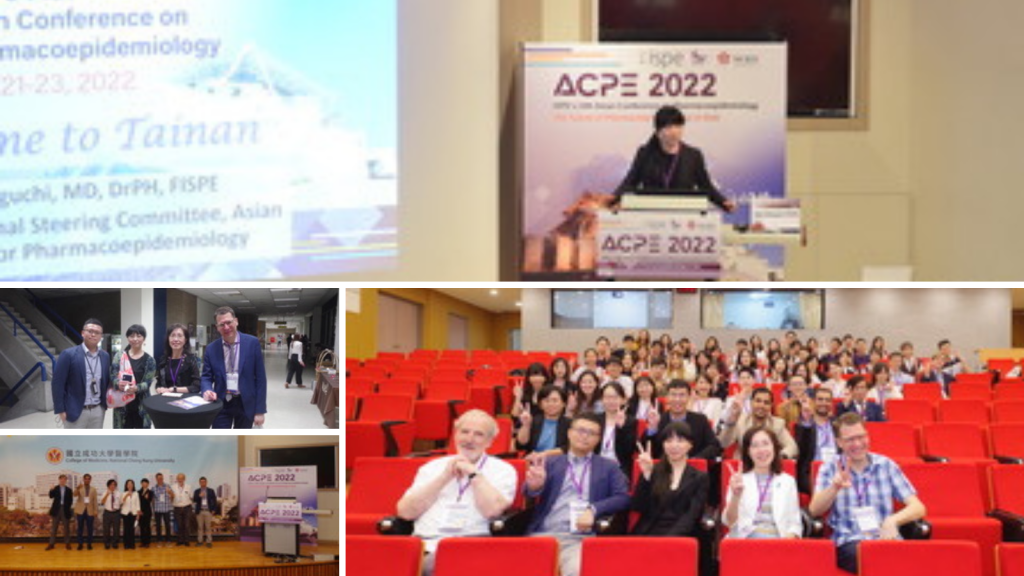 Date Dec 12, 2022
Faculty members from the Rutgers Center for Pharmacoepidemiology and Treatment Science (PETS) at the Institute for Health, Health Care Policy and Aging Research served in leading roles during the International Society of Pharmacoepidemiology's (ISPE) Asian Conference on Pharmacoepidemiology in Tainan, Taiwan.
Soko Setoguchi, a faculty member at PETS and professor of medicine and epidemiology at Rutgers University, delivered the conference's keynote address.
Setoguchi reviewed the state of pharmacoepidemiology, including the advancement of real-world evidence methods, use of these methods for regulatory decisions and multi-database studies and collaborations in Asia. Her address also explored the future of pharmacoepidemiology in Asia-Pacific and around the world.
"As a pharmacoepidemiologist, applied methodologist, clinician and global citizen, I was honored to share my perspectives on the role of pharmacoepidemiology in advancing data science, addressing the climate crisis, and educating the public and future pharmacoepidemiologists in Asia and around the globe," said Setoguchi, who also was chair of the conference's international steering committee.
As ISPE president, Tobias Gerhard, the interim director of Rutgers Institute for Health, Health Care Policy and Aging Research and founding director of PETS, delivered the welcome address at the conference.
ISPE is an international organization dedicated to advancing the health of the public by providing a global forum for the open exchange of scientific information and for the development of policy, education and advocacy for the field of pharmacoepidemiology. Each year, ISPE convenes an International Conference on Pharmacoepidemiology, as well as a regional Conference on Pharmacoepidemiology in Asia, among others.