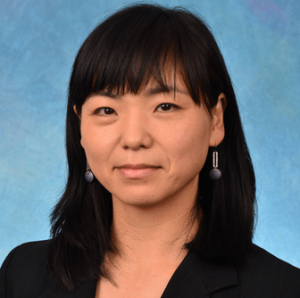 Date June 24, 2022
Nicole Swenarton | 732-284-6326 | ns1332@ifh.rutgers.edu
PETS core faculty member, Dr. Soko Setoguchi, joined Dr. Robert Centor on the Annals on Call podcast from the Annals of Internal Medicine.
She was interviewed with Dr. Jeffrey Carson, Provost, New Brunswick at Rutgers Biomedical and Health Sciences and Distinguished Professor of Medicine and Richard C. Reynolds, M.D. Chair in General Internal Medicine. They discussed their research paper entitled "Risks for Anaphylaxis With Intravenous Iron Formulations" published in Annals of Internal Medicine in May 2022, as well as the issue of iron deficiency among populations.
Soko Setoguchi, MD, DrPH is a cardiologist by training, board-certified internist, and epidemiologist, is Professor of Medicine, Director of Clinical Research Education, Director of Clinician Researcher Track, Medicine Residency Program, Department of Medicine, Rutgers Robert Wood Johnson Medical School (RWJMS) and Professor of Epidemiology at Rutgers School of Public Health. She is also Co-Director of the Master of Science in Clinical and Translational Science (MS-CTS) at Rutgers School of Graduate Studies. Click here for full bio.
Listen to podcast episode here: https://www.acpjournals.org/doi/10.7326/A21-0012